Quality and experience
At Grayson, we have over 15 years' experience in the supply, design and branding of corporate wear, work wear and promotional clothing. We supply only the highest quality products and with a wealth of experience and expertise, we will ensure that you make the right choice for your business.
Our highly experienced, friendly team will advise you at every step of the way, we will help you in sourcing materials, styles and fabrics as well as ensuring that the design and printing of your organisations logo is perfect for your business.
Everything in one place
We have a huge range of uniforms and corporate wear as well as heavy duty and fire retardant work wear, safety boots and PPE. Our safety range includes high visibility jackets, heavy duty gloves and footwear – even first aid kits! We have a selection of leading brands, well known in the industry for their quality, ensuring that they are built to last.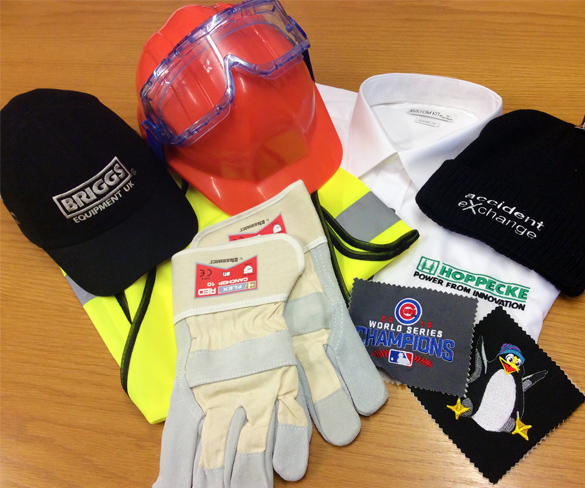 Every item in our range is made of high quality materials, ensuring that your staff are comfortable, safe and on brand. When it comes to the design, our in house design service, will ensure your organisations logo and brand identity is printed clearly and tastefully. If you're unsure about a design, we can advise you on colours, logos and choices of font. We supply a huge range of industries, from chefs whites and aprons to formal trousers, shorts and shirts.
Perfect promotional items, such as hoodies, polo shirts and t-shirts, we offer a direct to garment printing service as well as vinyl transfer. The advantages of direct to garment printing are that you can ensure each print is of a very high quality, producing full colour, photographic prints. We also have our very own in house embroidery service.
At Grayson, we really are your 'one-stop-shop' for all of your clothing, workwear and PPE needs, as well as a first class design and print service. So whether you are searching for a small one-off order, to a whole new re-brand, we are here to help.
Get in touch with Grayson today.
If you would like to know more about our products, services and how we may be able to help you make the right choice for your team, get in touch with one of us today, you can even request swatches and samples of some of our products.
You can call us on 01543 876 962 or you can also reach us by email at: clothing@graysonprint.com